What do Boot Campers, Crossfitters, and Runners all have in common….none of you stretch enough!
Here's the most common sequence of events:  Tightness —-> muscle imbalance —-> over-use injuries —-> you crying on the couch gaining weight becuase you can't do your favorite workout!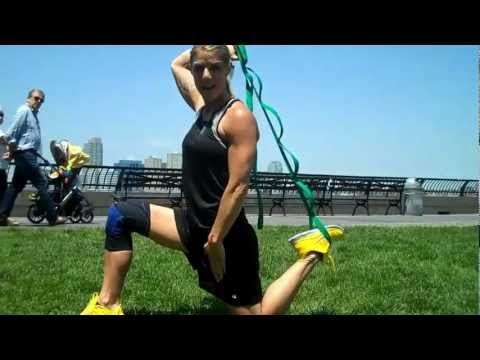 Recipe for SUCCESS: Perform a hyper focused stretching routine (like the one I just showed you) after each workout, minimum of 8 minutes.  Being loose as a goose allows you to lift more, run faster, and stay looking good while doing it!
See more detailed stretching and fat incinerating workout moves here:
Your Fanatical Fitness Freak,
Laura Miranda MSPT, CSCS
Sweat Entrepreneur @ Miranda Fitness Concepts in NYC
StrongHealthyWoman.com
GayMensBootCamp.com
646.454.0777